Zolva is the first to launch in Finland: Debt collection performance data is now transparent and up-to-date for creditors
25 Aug 2023, 8:03 GMT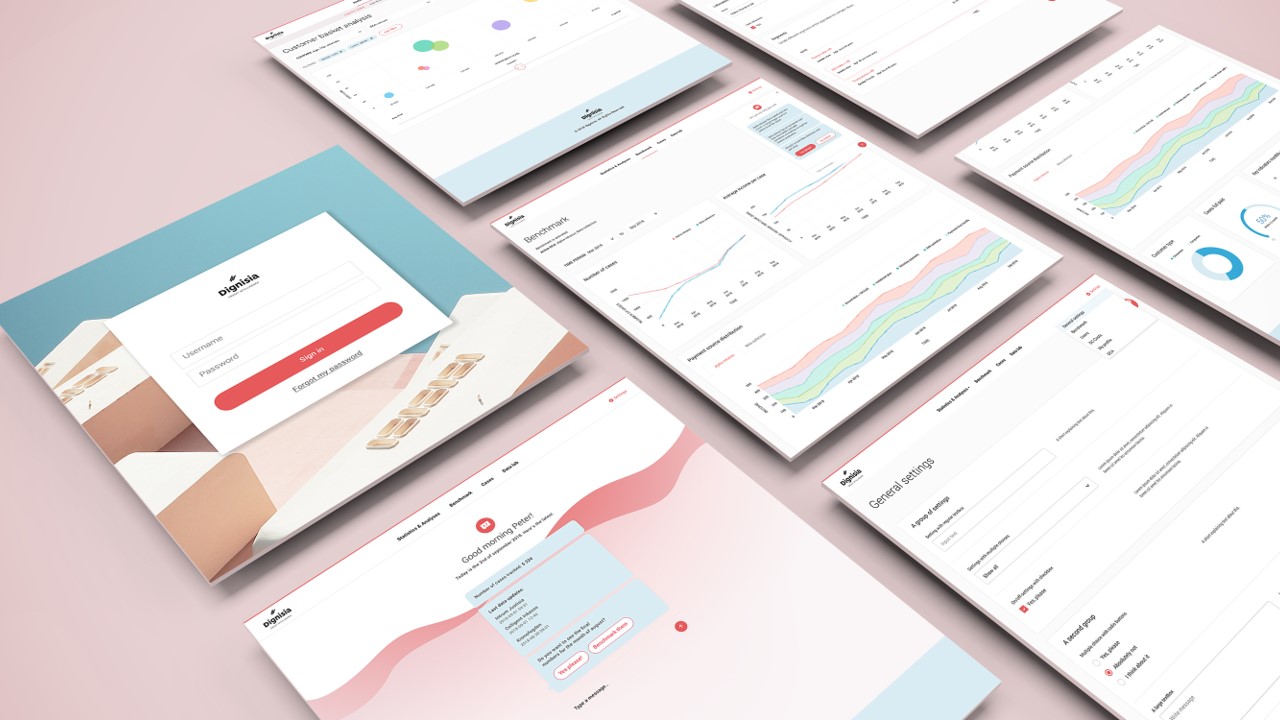 Zolva's goal is to make the debt collection industry more transparent. Producing analyzed information for customers is an important step towards a transparent debt collection industry.
Zolva has established a cooperation with the Swedish analysis company Dignisia. The analyzed information helps companies to make more accurate forecasts, ensures predictability and optimized cash flow from non-performing loans.
Debt collection company Zolva sets up high standards in the transparency of debt collection services when the company begins cooperation with the Swedish analysis company Dignisia.
"The change to the industry's practices is big, because companies usually only see the customer base that is in debt and how much has been paid."

LAURI KOSLOFF, HEAD OF FINANCE
According to Zolva's Head of Finance Lauri Kosloff, the cooperation enables visibility to payment behaviour of non-performing receivables on customer specific level and enables analyzes for each customer group. It is important for creditors to understand the quality and performance of their non-performing portfolios. In optimal cooperation with the debt collection agency, the activities are agreed and optimized together and the best time to sell the non-performing receivables is optimized based on performance of the portfolio(s).
In addition, the sales of non-performing portfolios to debt collection agencies are made easier when the credit institution or the invoicing entity has good data, which increases trust between the seller and the buyer and enables good dialogue between the parties.
Dignisia analyzes and refines information almost in real time. It is a value-added service for companies using Zolva's services.
– The change to the industry's practices is big, because companies usually only see the customer base that is in debt and how much has been paid. In the future, companies utilizing Zolva's services will also know how efficiently Zolva's different collection stages work. Collection should be optimized by considering the cashflow from non-performing receivables and generated costs for collection activities, says Kosloff.
According to him, the Dignisia's service will especially benefit financial companies and the telecom sector, which have large invoicing volumes and for which cash flow and credit losses play a significant part in their result.
– The data provided by Dignisia enables companies utilizing Zolva's services to benchmark the effectiveness of the measures and activities of two different debt collection agencies. Then everything is transparent, says the Head of Finance.
Transparency is common goal of Dignisia and Zolva
Dignisia, which operates internationally, has a good understanding of the needs of debt collection industry, as the company's management has previously worked in various management positions at different debt collection agencies.
One of Dignisia's most important goals is to bring more transparency to the collection industry through technology. Transparency develops cooperation between debt collection agencies and creditors, brings results and improves the customer experience. In addition, technology gives company management the opportunity to make data driven decisions based on analyzed information.
– The debt collection industry has lacked flexibility, transparency, and customer centricity for a long time. Especially now, when the interests of sellers and buyers in the non-performing portfolio -market have not met at a sufficient level. In our opinion, Dignisia produces the best reporting in the industry and allows benchmarking between different debt collection agencies. We think Dignisia's service supports Zolva's vision and represents prefectly in which direction the debt collection industry should change, says Zolva's Head of Sales Olli Jumeneff.
According to him, the cooperation between Zolva and Dignisia results value adding services, which will add significant value to the business of credit institutions or other creditors.
– When we combine Zolva's know-how, modern technology and Dignisia's best practice -reporting, we are able to offer the best offering on the market, especially for the credit institutions.
Zolva in brief
Founded in 2021
Previously known as Finans2 in Nordics
Group's revenues in 2022 48 MEUR
650 employees
Operations in Norway, Finland, Sweden, Denmark, Italy, Spain and Portugal
Dignisia CEO Gustav Terland says that the cooperation between the two companies has started very well. According to the CEO, Dignisia's customers are utilizing Dignisia's data, for example, when optimizing receivables management and debt collection activities, managing risk, and developing responsible lending.
– We are an independent operator within debt collection industry and in discussions with the people of Zolva, we understood that they want to achieve the same goals as us. Zolva wanted to offer its customers something new and we can add value throughout Dignisia's services.
Subscribe to our newsletter